Want to experience classic Swiss elegance? Alongside Zermatt, St Moritz has to be one of the best known ski areas on the planet; famous for elegance and sophistication, it's also home to some great ski terrain and is packed with great hotels ranging from 3 to 5 star.
Seen rising above the town and valley of Zermatt, the Matterhorn is among the world's best known mountains. For any skier, a visit to Zermatt is a real 'must do' not only for the chance to ski under the iconic mountain, but also for the quality of the skiing, which is undeniably world class.
Looking for Swiss skiing and a cosmopolitan town base? World famous Davos Klosters offers massive amounts of skiing at a wide variety of accommodation comfort levels and price points, from the most opulent through to the most affordable.
grindelwald and jungfrau region
Looking for variety, great skiing and stunning scenery?The Jungfrau region encompasses a wide expanse of Swiss mountain country and several small ski towns, such as Murren, Grindelwald, Wengen and Lauterbrunnen, each of which has its own distinct character, and all of which boast easy access to great ski terrain.
Looking for a new, relatively undiscovered ski adventure? Andermatt, is a local favourite with stronger skiers, yet also boasts a wide range of terrain for the beginner and intermediate skier.
Searching for high levels of comfort, a relaxing destination and great skiing? Gstaad, one of Switzerland's most prestigious and upscale resort towns, offers unparalleled opportunities to enjoy a holiday that mixes great skiing with the self care that we all need to indulge in from time to time.
If you'd like to enjoy great skiing, amazing scenery, and old world charm, the pretty village of Saas Fee is for you! Perched high on the valley side in the shadow of great 4000 meter peaks, including the glaciated dome of the Allalinhorn, Saas Fee offers a true escape from hustle and bustle of the modern world.
Out of the ordinary, yet easy to get to, and very affordable, Engelberg deserves to be better known among North American skiers: There's almost 2 vertical kilometers of  lift accessed skiing here, and a lifetime of exciting terrain to play with.
Looking for endless options? Champery sits on the edge of The Portes du Soleil ski region, the biggest international ski area in the world. If that's not enough to fill your vacation, then we're out of ideas!
If you're looking for a destination that promises fun both on and off the snow, Laax, and and it's near neighbour, Flims,  are just right for you. Sitting right at the foot of a vast skiable area, the resort town boasts a wide range of ski in ski out accommodation, and fun apres ski- among the best in Switzerland!
Verbier and the four valleys
Looking for epic? Or looking for classic Swiss coziness? Verbier and the Four Valleys rightly stand among the world's great ski destinations thanks to their vast range of terrain, from gentle green and blue trails, through to steep and challenging slopes that attract strong skiers from around the globe. 
What an incredible trip! Nigel and the team at Canadian Ski Vacations made booking our adventure to Switzerland seamless. Giving them dates, they found the best deal available for our time frame. Hotel location was excellent and all the directions that were given were clear and easy to understand. Nigel's tips to avoid crowds and get the best out of our time in Switzerland was appreciated. We are already talking about our next Ski Vacation.
Colleen M.
The Glacier Express Ski Rail Journey
The world's greatest skier's journey and:

CLICK HERE

to find out more
Sign up today and receive your FREE guide to Swiss skiing destinations!
Subscribe to get our latest trips and deals by email.
We'll never spam you; you'll only get emails about skiing and travel.
Get Your Free Guide Today!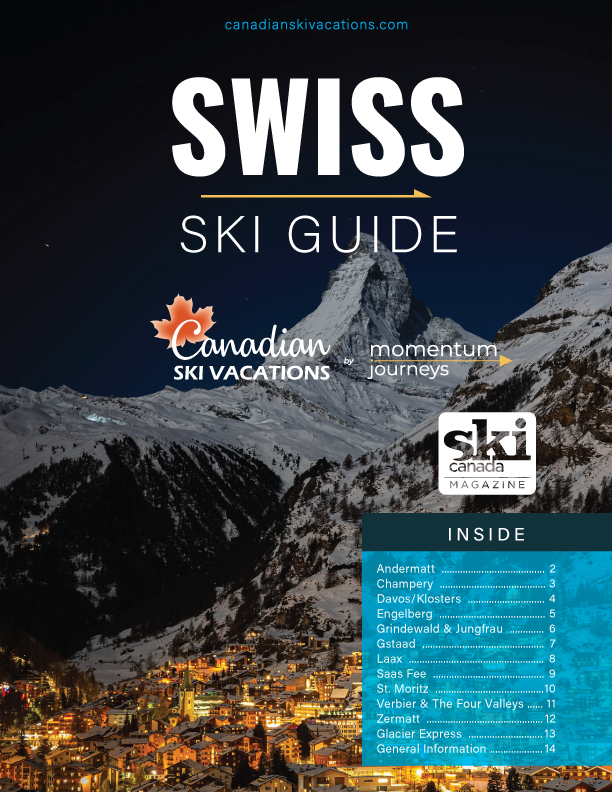 Join today and receive your FREE guide to Swiss skiing destinations!
Courtesy of Canadian Ski Vacations and Ski Canada Magazine.
Looking for more adventure? Check out Canadian Bike Vacations wide range of cycling vacation packages in North America & Europe.


Canadian Staycations Inc is a bonded and licensed travel agent. BC Consumer Protection License number 81484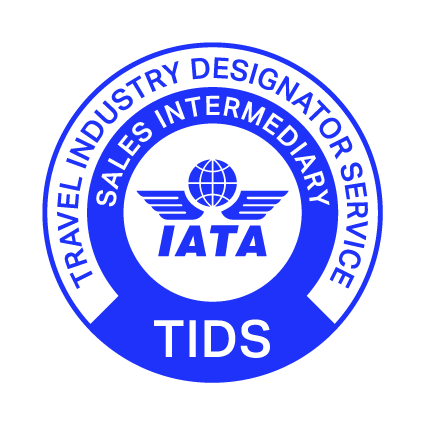 2573 Dunsmuir Ave.
Cumberland, BC
V0R 1S0
Mon-Sat: 9am - 5pm
Sun: Closed